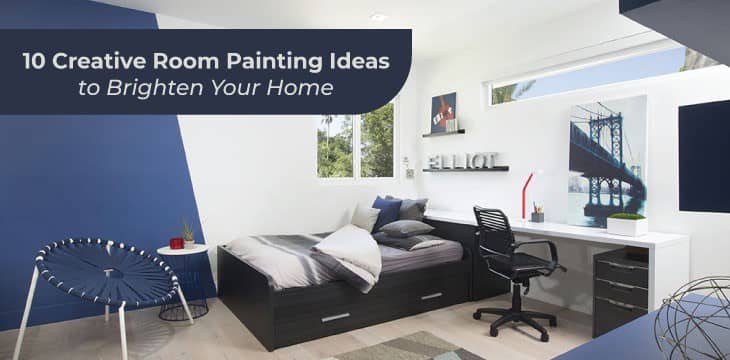 Are you bored of looking at boring, dull walls in your house? Room painting ideas can change the look of a room and make it appear fresh and fresh. If you're looking to add visual or tactile appeal, you have plenty of inventive ways you can apply to make your home more inviting.
In this article, we'll take a look at ten unique room paint ideas that can assist you in achieving the look of interior design you're after through the wall paint you want.
Here Are the 10 Creative Room Painting Ideas to Brighten Your Home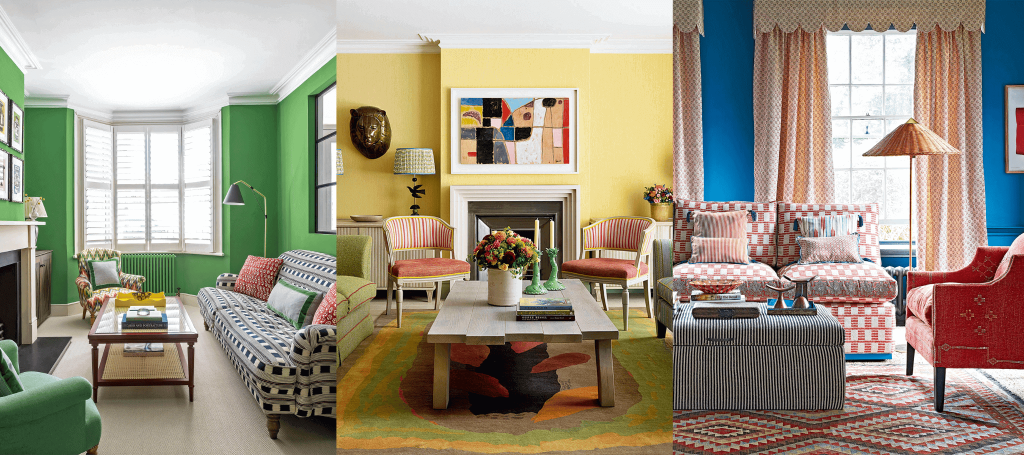 1. Choosing the Right Technique
Before you paint your home, selecting the appropriate paint colors and paint ideas is essential. Paint using brushes, rollers spray painting, and roller painting are three methods that can be used according to the object you're painting. For instance, brush painting is great for small spaces and intricate designs, whereas roller painting is perfect for larger areas.
Spray painting is an excellent alternative if you're seeking a uniform and smooth look of paint effects. Think about the feature wall you'll be painting and decide on the technique that is most suitable for your needs.
2. Ombre Effects
Ombre effects are a well-known design trend for room painting ideas and can give an airy and romantic look to your small bedroom. For creating an ombre look, begin doing your paint wall with the color of your base. Mix your background color scheme and bright white, creating an edgier shade.
Make use of a paint roller to blend the two shades starting at the bottom beginning at the bottom and gradually moving upwards. It will result in a smooth shift between one color and the next.
3. Stenciling
Stenciling is yet another innovative room painting idea that adds an interesting texture to your bedroom walls. Select a design that is in harmony with the style of your neutral bedroom and then paint it over the color of your base. You can also apply spray adhesive to keep the stencil in place as you paint.
Stenciling is an excellent method to create designs and patterns for your gallery walls, without having to commit to a wallpaper that will last forever.
4. Textured Painting
Textured painting is a great technique to give an extra dimension to walls and unique bedroom paint colors. You can create various textures by making use of rags, sponges, or Stippling brushes to create a unique look. Sponging, for instance, can make a smoky look and stippling may create the appearance of speckles.
Try different techniques and tools as well as paint color ideas until you find the best texture for your space.
5. Murals
Murals are one excellent paint finish that can give an individual touch to your living room and space. It doesn't matter if you want to paint a quote you love or a scene you love, they can turn your walls into a piece of art. For a mural to be created, select a theme with a nice bedroom paint color combination and then transfer it to your wall by using a projector, or freehand. Then, you can paint the design using a rolling or brush.
Murals take time and time, but the result is an individual and unique design that will add a unique touch to your space.
6. Chalkboard Paint
Chalkboard paint can be a great and unique way to turn your walls into a canvas. This kind of paint has pallets you draw and write directly on walls creating an interactive, always-changing environment. Chalkboard paint can be used for a complete wall or as a small area for accents.
Chalkboard paint comes in an assortment of paint colors, meaning you can pick one that matches your room's décor.
7. Faux Finishes
Faux finishes are painting concepts that mimic the appearance of costly materials such as wood, marble, or brick. They are a great way to add texture and depth to your room color. Furthermore, they are usually more simple and more economical than the actual material. For instance, you could make use of a sponge to create an illusion of marble or the use of a rag for creating fake wood grain.
Try different methods. Choose and choose the faux finish which is the best for your space.
8. Color Blocking
It is a trend among the room painting idea, which involves painting large portions of your walls with contrasting hues. This technique can create visually appealing and deep living spaces.
To create an effect of color blocks make sure you choose three or more suitable room colors and apply painter's adhesive to create straight edges. Paint each area with the color of your choice and then take off the tape after the paint has dried.
9. Geometric Shapes
Geometric shapes are an exciting and contemporary room painting concept that can give a unique and interesting look to your walls. Painter's tape is used to create your preferred designs, like circles, triangles, or diamonds. Then, paint each one in the desired color. You can make patterns or scatter them randomly all over your space.
10. Accent Wall
A wall with an accent is an option for room painting which involves painting one wall with a different color or design than the walls of the room. This can bring dimension and appeal to your room without overpowering it. Select a bold pattern or color that is in harmony with the decor of your space and apply it to make a focal point for your space.
Bedroom Colors and Their Significance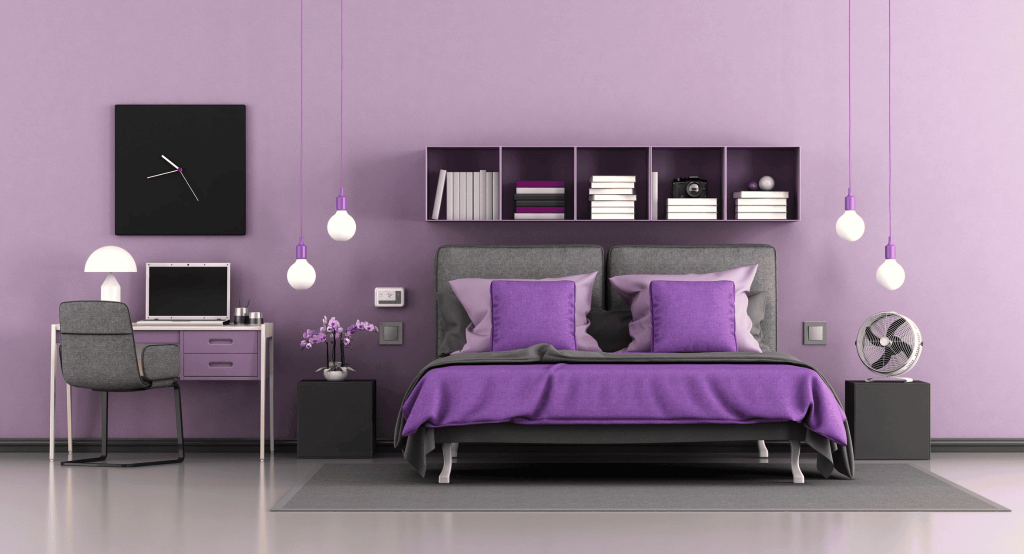 White Bedroom: It gives a cool and refreshing sensation. This neutral color represents purity, clarity, simplicity, and cleanliness.
Green Bedroom: This is the hue of nature that brings peacefulness and calm. Sage green symbolizes wisdom, experience, intelligence, and intelligence.
Gray Bedroom: It's classy and looks great with all shades.
Black Bedroom: Is a symbol of elegance, mystery, and power
Blue Bedroom: Cool and soothing, it represents heaven and the sky. Deep blue represents expertise, authority, and trustworthiness while sky blue symbolizes dream, romance, and even hope.
Yellow Bedroom: symbolizes happiness, optimism, and motivation.
You may choose one of these colors that suits your wants. Blue, yellow, green, and white are the best bedroom colors for sleep as well as shades of pink like blush pink. You may also apply these colors in your living room, dining room, or even in your master bedroom if you have any.
Summing Up
In the end, these 10 innovative room painting ideas can assist you in transforming your space and bringing a unique design to your home. It doesn't matter if you want to create texture using fake finishes, patterns made of stenciling and geometric shapes or add a unique twist with chalkboard paint or murals. There are a variety of ways to make your walls appear more inviting.
Be sure to select the correct painting method, try various colors and tools, and enjoy the ideas you have for your room painting.
While these ideas for room painting could be used as home-based projects recommended to seeking out the experience of professional painters. Not only do they offer important insights into the best methods of painting and the best colors for your room and decor, but they provide a top-quality finish that lasts for many years to come.
Get in touch with A One Korean Painting, a reliable painting professional in your region to discuss your painting plans and start the first step to transforming your home now.