At A One Korean Painting, we are the team of professional painters you can rely on in Avalon. With our years of expertise and experience, we've successfully transformed numerous homes and businesses into stunning, vibrant spaces. Our team of Avalon painters is highly skilled and committed to delivering top-notch results for all clients. Whether you require a fresh coat of paint for your home's interior or a complete exterior makeover for your commercial property, you can trust us to complete the job correctly.
We understand your investment's importance, which is why we use only the highest-quality paints and materials. Our painters are trained to pay attention to every detail, ensuring a flawless finish that will leave you impressed. Whether you aim to enhance your home's beauty or add elegance to your business, our team is here to bring your vision to life. Contact us today to schedule a consultation and experience the difference our professional painters can make in transforming your space.
Top-Rated Painters in Avalon NSW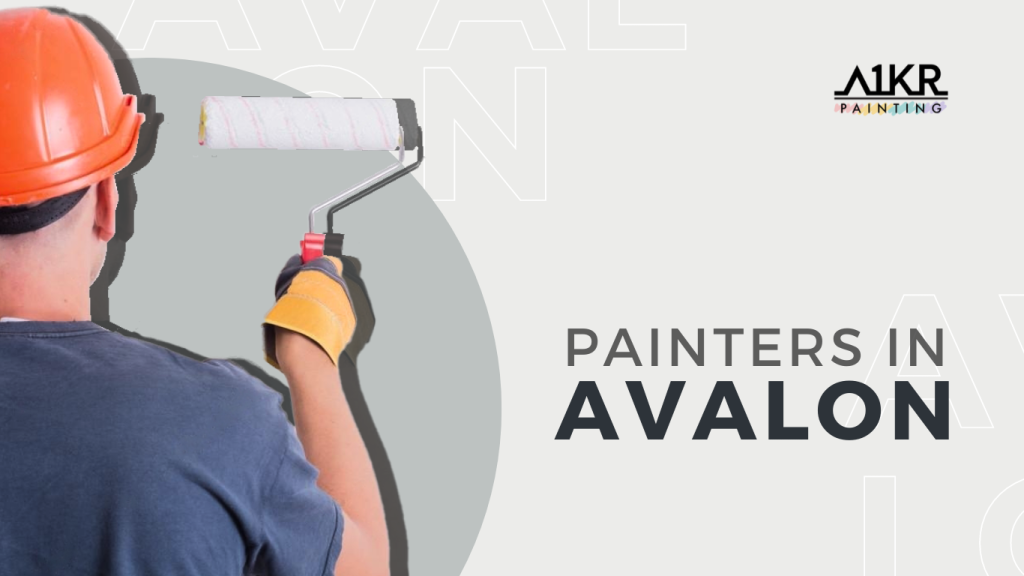 At A One Korean Painting, we are the leading painting service provider in Avalon, NSW. With our top-rated painters and exceptional craftsmanship, we guarantee to transform your space into a true work of art. Our unrivaled commitment to delivering high-quality results has earned us numerous awards and recognitions in the industry, establishing our position as the best in the business.
But don't just take our word for it. Our satisfied customers can attest to our exceptional service and outstanding results. Their testimonials speak volumes about the professionalism, dedication, and attention to detail that our team brings to every project. Our Avalon painters ensure that your vision is brought to life exactly as you envision it. We use only the finest materials and techniques to provide a flawless finish that will surpass your expectations.
As industry leaders, we stay up-to-date with the latest trends and technologies to offer innovative solutions that not only enhance the aesthetic appeal of your space but also ensure its longevity. Whether it's a residential or commercial painting project, our team is equipped to handle it all, delivering unparalleled results each and every time. If you're looking for top-rated painters in Avalon, look no further than A One Korean Painting. Contact us today for a consultation, and let us bring color and life to your surroundings.
Quality Interior & Exterior Painting for the Avalon Area
When it comes to quality painting, we take pride in our attention to detail and meticulousness. Our professionals are equipped with the knowledge and expertise to transform your interiors and exteriors into stunning works of art. From choosing the perfect color palette to prepping the surfaces and delivering flawless finishes, we leave no stone unturned in ensuring a top-notch paint job.
At A One Korean Painting, we understand that a paint job is more than just a simple coat of color. That's why we go the extra mile to utilize specialized techniques and high-quality products to ensure the longevity of your paintwork. Our professionals are well-versed in the latest trends and techniques, allowing them to deliver outstanding results that stand the test of time. Whether it's using premium paints or implementing innovative application methods, we prioritize durability and longevity in all our projects.
With our interior and exterior painting services, you can completely transform the look and feel of your property. From creating a cozy and inviting atmosphere indoors to giving your exteriors a fresh and vibrant appearance, our team is dedicated to bringing your vision to life. We believe that a well-executed paint job can truly enhance the beauty of any space, and we are committed to delivering nothing short of excellence.
A One Korean Painting: Get Help From A Local Painter in Avalon
Choosing a local painter like us comes with advantages. We have a deep understanding of Avalon and the surrounding areas, allowing us to cater to your unique painting requirements. Whether it's a beachfront property or a cozy home nestled in the hills, we know exactly what it takes to bring out the best in your space. One significant benefit of working with us is the convenience we offer. Being based in Avalon enables us to provide prompt responses and immediate availability for any painting project you may have. This means you don't have to wait weeks or months to transform your space; we are here to help when you need us.
At A One Korean Painting, we take pride in our expertise, professionalism, and attention to detail. Our painters in Avalon use top-quality materials to ensure a flawless finish every time. When you choose us as your local painter in Avalon, you can trust that your project is in safe hands. We go above and beyond to understand your vision and bring it to life with precision and care. From interior to exterior painting, we have the expertise to handle any job, big or small.
Contact A One Korean Painting today and let us enhance the beauty of your space in Avalon!
Why You Should Choose Us To Paint Your Property in Avalon?
With A One Korean Painting, you can trust that your property in the Avalon area will be transformed into a breathtaking work of art. Our team of experts has years of experience in commercial and residential painting in Avalon, ensuring we deliver exceptional results every time.
One key factor that sets us apart is our commitment to using only the highest quality products and materials. We believe in delivering a finished product that not only looks stunning but also stands the test of time. Our team carefully selects premium paints and materials that are durable and long-lasting, ensuring your Avalon property will maintain its beauty for years to come.
We understand that every homeowner has unique preferences and requirements when it comes to their interior or exterior property. That's why we take the time to listen and understand your vision, ensuring that our painting services align with your specific needs.
From the initial consultation to the final touch-ups, our experienced painter team is dedicated to delivering exceptional customer service. We are passionate about bringing your vision to life and turning your house into a true masterpiece. Contact us today to schedule a consultation and let us transform your home or business into a stunning work of art!
Call Us Now to Discuss Paint and How We Can Make Your Property Stand Out!
Are you ready to make your property stand out from the crowd? Look no further than A One Korean Painting! Our team of experienced professionals is here to transform your space with our best painting services. We believe that a fresh coat of paint can truly transform any space, whether it's a residential or commercial property. Ready to get started? Give us a call now to schedule a free consultation or estimate. Our friendly team is ready to discuss your painting needs and provide you with the best options to achieve your desired results.
Frequently Asked Questions
1. How much do Avalon painters charge per day?
When it comes to the cost of hiring a painter in Avalon, several factors can influence the price. These factors include the painter's experience and expertise, the size and complexity of the painting project, the location, and the materials needed for the job. However, on average, painters in the Avalon area charge around $300 to $500 per day for their services.
2. What determines the cost of hiring a painter?
The cost of hiring a painter depends on various factors, such as the size and complexity of the project, the materials required, and the painter's level of expertise. Additionally, factors like the location and the duration of the project can also affect the overall cost. It is advisable to get multiple quotes from different painters to compare prices and find the best option for your needs.
3. Do painters charge an hourly rate or a flat fee per day?
Painters typically charge either an hourly rate or a flat fee per day. Some painters may charge by the hour, especially for smaller projects, while others prefer to charge a flat fee per day for larger and more extensive painting jobs. It is essential to discuss and clarify the pricing structure with your chosen painter before finalizing any agreements.
4. Are there any additional costs associated with hiring a painter?
Yes, there might be additional costs associated with hiring a painter. These can include the cost of materials, such as paint and brushes, as well as any necessary preparations or repairs needed before the painting can begin. It's also important to consider the cost of any special requests or additional services you may require, as these can impact the overall price.
5. How can I ensure I get an accurate quote from a painter?
To get an accurate quote from a painter, it's best to provide them with detailed information about the project. This can include the size of the area to be painted, the condition of the surfaces, any specific requirements or preferences, and the desired timeframe for completion. The more information you can provide, the more accurate the quote is likely to be.
6. Should I choose the painter with the lowest quote?
While it can be tempting to choose the painter with the lowest quote, it's important to consider other factors as well. Price should not be the sole determining factor when hiring a painter. Take into account their experience, reliability, and the quality of their previous work. It's essential to strike a balance between cost-effectiveness and receiving high-quality painting services.