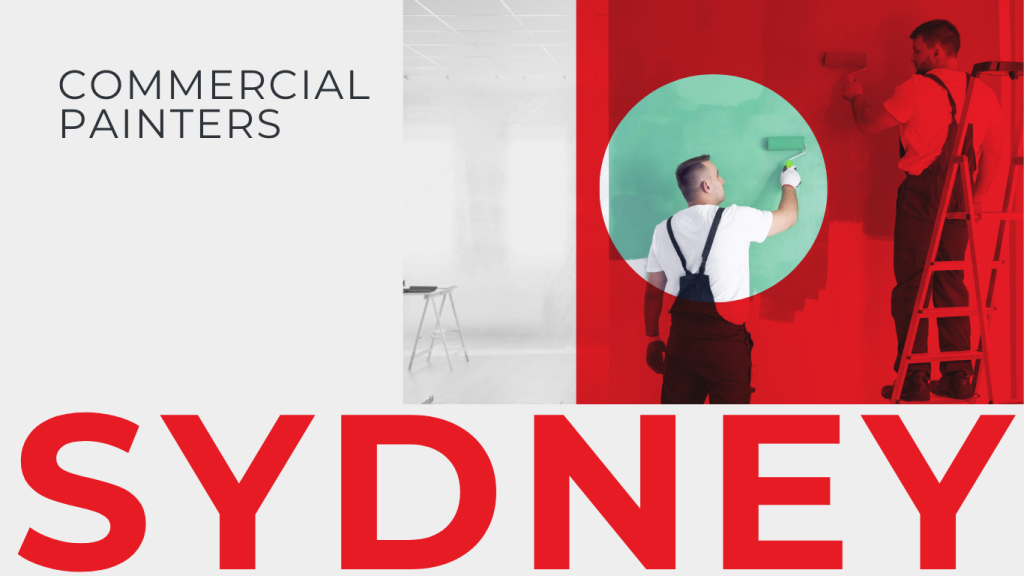 One Korean Painting is an expert in offering high-caliber commercial painting services that revitalize office buildings around Sydney. Our team of talented commercial painters is committed to producing excellent outcomes, whether they are painting office buildings, retail locations, or hospitality facilities.
Our business painting services include everything from exact color matching and application to surface preparation. To create a professional and long-lasting finish that matches the identity and brand of your business, we utilize high-quality paints, varnishes, and procedures.
We take great pleasure in our competence, dependability, and dedication to client satisfaction. Our staff collaborates closely with customers to fully grasp their goals and provide outcomes that exceed expectations. Through open communication and effective project management, we guarantee a smooth and trouble-free experience from beginning to end.
Discover the benefits of hiring reputable commercial painting in Sydney. For a consultation, get in touch with One Korean Painting right now. We'll turn your office into an inviting setting that inspires employees to do their best work.
Top-Rated and Budget-Friendly Commercial Painters in Sydney
We stand out as your top option for first-rate services that are within your price range for commercial painting jobs in Sydney. We have a strong reputation for quality work and satisfied clients, and we provide convincing arguments for why you should pick us for all of your commercial painting requirements.
The utilization of superior painting supplies is one of our greatest assets. We think that a paint job's durability and finish are greatly influenced by the quality of the materials used. We only utilize high-quality paints, varnishes, and materials that are intended for commercial purposes because of this. This guarantees a long-lasting and gorgeous end result that improves the aesthetic of your office area as a whole.
Knowledge and Ability
Commercial painters in Sydney that are well regarded and reasonably priced have a high degree of knowledge and proficiency in their field. They are quite knowledgeable about numerous painting styles, procedures for preparing surfaces, and how to handle a variety of equipment and supplies.
Observation of Details
To provide a perfect finish and a professional appearance, our painters devote close attention to every last detail. We take the time to carefully prepare surfaces, fix any flaws, and precisely apply paint, producing a smooth and consistent appearance.
Effective Project Management
Professional business painters are aware of the value of efficiency and time management. Each project is given a thorough strategy and timeline, allowing them to meet deadlines without sacrificing the caliber of their work. Your business activities are disrupted as little as possible thanks to effective project management.
Quality Supplies and Budget-Friendly Solutions
Our professional painters work with premium paints and supplies that are strong and long-lasting. Additionally, they provide budget-friendly options that give you the most return on your investment without sacrificing the caliber of the finished product.
You can count on experience, attention to detail, effective project management, premium materials, cost-effective solutions, and first-rate customer service when you select reputable and reasonably priced commercial painters in Sydney. Our commercial painting services help create a successful painting project that improves the aesthetics of your commercial space while remaining within your budget.
Why Choose to Work with Us?
We distinguish ourselves while choosing a partner for partnership on numerous grounds. Customer satisfaction is our first priority, and we always deliver on schedule and to the highest standard. We value your opinions and adapt our solutions to fit your needs while fostering open communication. Count on One Korean Painting for outstanding outcomes.
With our extensive experience as a reputable painting contractor, we have built a strong reputation for providing outstanding Commercial Painting Services in Sydney.
Our Commercial Painting Services:
Office Painting
With our office painting services, we specialize in converting offices. Our painters have the skills to provide excellent results, whether you need to update the inside or give your exterior a new appearance.
Real Estate Painting
Use our skilled real estate painting services to improve the appearance of your rental homes. Our painters can assist you in making a good first impression on prospective renters or purchasers since we recognize how important it is.
Warehouse Painting
To spruce up and safeguard your commercial areas, we provide complete warehouse painting services. Due to the fact that our painters are prepared to manage complicated tasks, painting will go smoothly and quickly.
Graffiti Removal Painting Services
Our crew specializes in painting and graffiti removal services to help you keep a tidy and expert look while restoring the appeal of your residential property.
Hotel Painting
With the help of our hotel painting services, your establishment may exude a warm and friendly ambiance. We provide a flawless finish that improves the entire visitor experience.
Maintenance Painting
To help you keep your business property looking clean and well-maintained, we offer maintenance painting services. We handle all facets of maintenance painting, from little touch-ups to comprehensive repaints.
Scheduled Block of Apartments Painting
Our staff has expertise painting apartment buildings on a set timetable and produces top-notch solutions that adhere to the particular needs of strata properties.
And so much more
We have the knowledge and tools necessary to surpass your expectations, no matter what your business painting needs may be. Make an appointment to discuss your project with One Korean right away and allow us to realize your idea.
Why A One Korean Painting?
You can rely on A One Korean Painting's dedication to customer satisfaction when you choose us. While listening to your unique requirements and preferences, we work to build an open and transparent line of communication. Throughout the whole painting process, our devoted staff collaborates closely with you to make sure that your vision is realized.
When you use One Korean Painting commercial painting services, you will benefit from working with a staff that you can rely on. Get in touch with us right away to discuss your project and allow us to transform your business space into an atmosphere that is aesthetically appealing.
We guarantee completion of your commercial painting project on the specified date, ensuring that your business operations can continue without any disruptions. 
By utilizing premium-grade paints, we deliver top-quality finishes that are long lasting.
Our hassle-free preventive maintenance painting programs offer you a cost-effective solution that helps you save money in the long run.
Fast-response to touch-up service for urgent spot painting.
Our complimentary color consultation, where our experts assist you in selecting the ideal painting products and colors for your project in Sydney.
Reach Out to Us for Your Commercial Painting Needs 
Feel free to leave us a message through our convenient contact form. For immediate assistance, please call our friendly customer service staff at 0450 661 598. We are eager to assist you and can also schedule a complimentary site evaluation at your convenience.