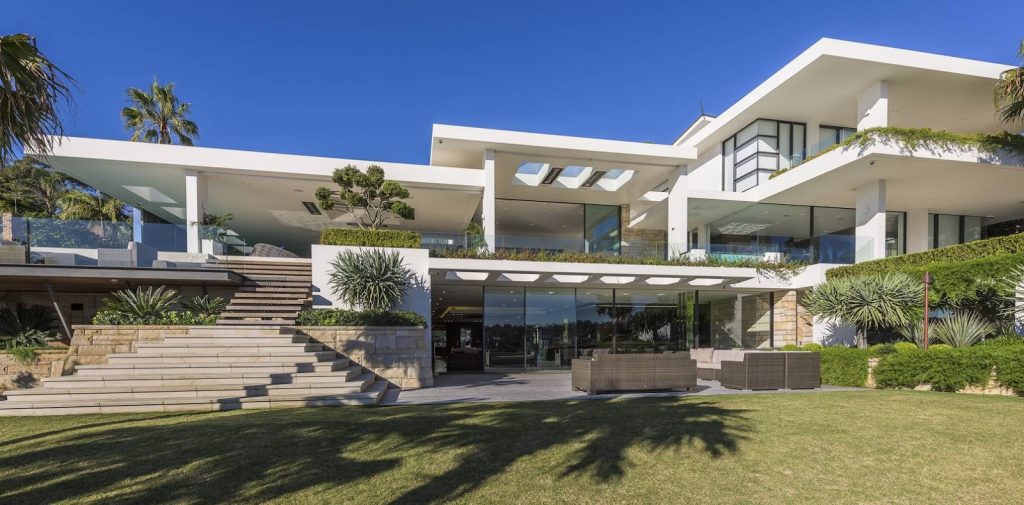 Ready to give your area in Sutherland Shire a pop of hue and vibrancy? Are you looking for talented painters to renovate your house or place of business? Painters Sutherland Shire provides a wide selection of high-caliber painting services. We take pleasure in providing great workmanship and attention to detail while working with both Sutherland Shire households and businesses.
For homeowners, our talented painters specialize in expertly and precisely renovating residential areas. Our interior painting services will breathe new life into your living spaces, whether you're wanting to remodel a single room or rejuvenate your entire house. Our exterior painting service in Sutherland Shire also improves your home's curb appeal while shielding it from the weather and adding a touch of class.
Entrepreneurs may rely on our skilled commercial painting services to improve their businesses. We provide remarkable results since our skilled painters Sutherland Shire are aware of the special requirements of commercial areas. We can help you, whether you need to update the interiors of your offices, design a welcoming storefront, or do a full commercial makeover.
Our trained painters in Sutherland Shire can transform your home or business property thanks to their knowledge. For a consultation, get in touch with Painting Sutherland Shire right now. We'll add color and beauty to your room. Count on us to produce outstanding outcomes that raise your property's value and visual appeal.
Expert Sutherland Shire Painting Services to Enhance Your Space
Using our professional painting service in Sutherland Shire, you can improve your environment. For both residential and commercial properties, our Sutherland painters specialize in providing expert solutions. To suit all of your painting needs, our knowledgeable staff provides a wide range of Sutherland Shire painting jobs. From exterior painting that improves curb appeal to interior painting that gives your living areas new vitality, we provide rigorous attention to detail and excellent craftsmanship. Our color consultations guarantee the ideal palette to suit your style and produce the desired ambiance.
Furthermore, our surface preparation processes provide a smooth and long-lasting finish. With a dedication to quality and client satisfaction, we combine high-quality materials and new technology to produce extraordinary outcomes. Trust our skilled painters in Sutherland Shire to provide vitality, sophistication, and a revitalized sense of beauty to your area. Contact us immediately and experience the transformational impact of our skilled Surtherland painting services.
A One Korean Painting: A Trusted Painters Near You
If you want to enhance your property, put your trust in the knowledgeable hands of our nearby painters. At Sutherland Shire reliable painters, we take delight in our strong relationships with the community and our commitment to offering trustworthy painting services. Our dependable painters in Sutherland Shire possess a specific awareness of the local region, its architectural styles, and the tastes of both inhabitants and businesses.
With their talent, creativity, and enthusiasm for their work, our local painters in Sutherland Shire provide a distinctive touch to each job. We thoroughly analyze your goal while giving insightful remarks and ideas to help you accomplish the right makeover. Whether it's creating warm and inviting homes or lively and busy enterprises, our painters have the ability to optimize the potential of any setting.
By picking our professional painters in Sutherland Shire, you not only promote local artists but also receive access to their incomparable skill and devotion to your pleasure. We have a stake in the neighborhood and take delight in increasing its attractiveness, one brushstroke at a time.
Our Residential Painters in Sutherland Shire
Our team of professional painters in Sutherland Shire is dedicated to transforming your home into a work of art. We provide a variety of services with an eye for detail and a passion for craftsmanship to meet all of your house painting needs.
In both interior and exterior painting, our professional team of painters shines, generating magnificent spaces that mirror your own style and individuality. Whether we're renovating a single room or your entire home, we bring knowledge, precision, and creativity to every task.
Interior Painting
The interior of your home receives a new lease on life thanks to our skilled domestic painters, who give each area a cozy, tastefully finished feel.
Exterior Painting
You can increase the curb appeal of your property while protecting it from the elements with our expert exterior painting services.
Colour Consultation
In order to help you choose the perfect color scheme that reflects your style and creates the required mood, our local painters in Sutherland Shire provide personalized color consultations.
Surface Cleaning
We understand the need for thorough surface preparation. Our residential painters in Sutherland Shire meticulously prepare surfaces to provide a long-lasting, smooth, and durable finish.
Observation of Details
Our home painters pay great attention to the smallest details to ensure clear lines, smooth transitions, and flawless finishes in order to provide a polished and professional image.
Discover for yourself how our Sutherland Shire reliable painters can alter your property. For more information on how our exclusive services may help your home reach its full potential, contact our skilled painters in Sutherland Shire right now. Your satisfaction is our primary priority; therefore, we strive to go above and beyond what you anticipate from the living space we offer.
Our Commercial Painters in Sutherland Shire
If you're looking for expert commercial painting services in the Sutherland Shire, look no further than our talented painters. We understand how important it is to have a tidy and appealing workspace. Our team of professional painters in Sutherland Shire is dedicated to offering exceptional artistry and transformative effects to businesses in the Sutherland Shire.
We offer commercial painting services to a variety of businesses, including offices, stores, restaurants, and more. Our expertise and resources enable us to handle projects of any size and complexity, ensuring that your business receives the attention it merits.
Interior Commercial Painting
Our expert painting solutions are designed to complement your brand and enhance the overall atmosphere. This enables our commercial painters to offer your company a polished and pleasant appearance.
Exterior Commercial Painting
We enhance the curb appeal and visual impact of your company with our exterior commercial painting services by using durable paints and finishes that withstand the elements and leave a lasting impression on customers.
Color Consultation
Our expert commercial painters provide color advisory services to help you select the perfect color schemes that go well with your brand identity and create a harmonious and visually pleasant environment.
Surface Preparation
To ensure flawless and long-lasting paint usage, we meticulously prepare surfaces, including cleaning, sanding, and priming. This guarantees the finest adhesion and a flawless finish.
Timely Project Completion
Our committed team of commercial painters in Sutherland Shire understands the importance of interfering with your business's operations as little as possible. Our haste and respect for deadlines guarantee that projects are finished quickly without compromising quality.
Your business can change thanks to our excellent commercial painting services. Call Painters in Sutherland Shire right now to arrange a consultation with our experienced group of professional painters.
Experience Excellence with Our Painting Services – Contact Us at 0450 661 598 and We Are Here to fulfill Your Painting Needs!