We are A One Korean Painting, the leading choice for professional painters in North Shore area. We take pride in our exceptional painting services, catering to both residential and commercial properties. Whether you need a fresh coat of paint to refresh your home or want to enhance the look of your business, we have got you covered. Our team of skilled North Shore painters is experienced in delivering high-quality results that exceed our client's expectations.
At A One Korean Painting, we understand that each paint job is unique and requires special attention. That's why we offer a wide range of services tailored to meet your specific needs, from interior to exterior painting; we have the expertise to transform your space into something truly remarkable. When you work with us, you can be confident that your project is being taken care of by a skilled team. We're committed to giving you great customer service and making sure you're happy. We work extra hard to achieve outstanding results that will make your property look fantastic.
#1 Rated Residential & Commercial Painting Services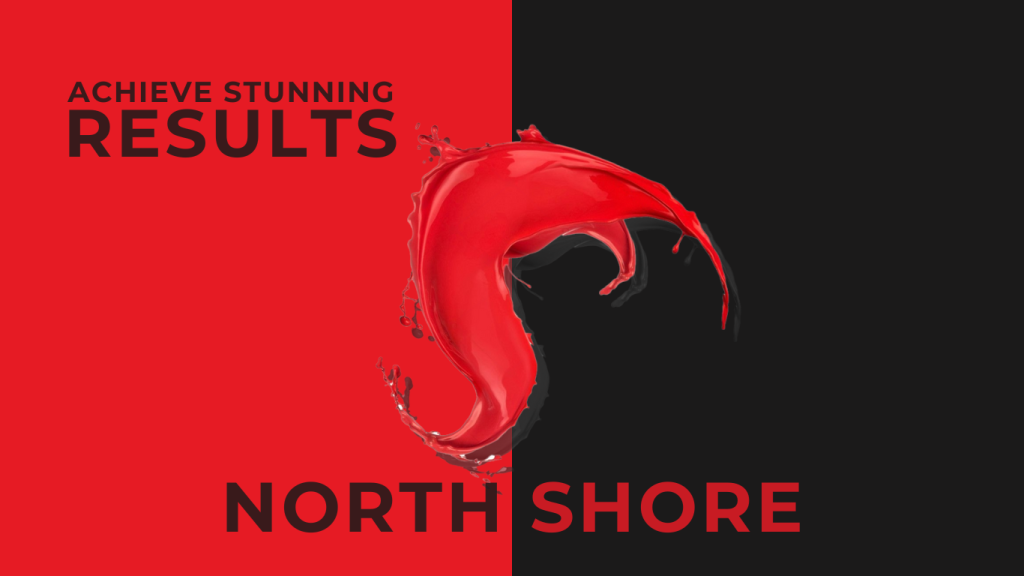 Looking for the best residential and commercial painting service? Look no further than A One Korean Painting, the number one rated choice in the industry. With our unparalleled expertise and dedication to satisfaction, we have built a reputation that speaks for itself. If you have a residential property or a commercial space, we have the skills and knowledge to handle any painting project. Our group includes well-trained experts who are dedicated to achieving excellent outcomes.
Customer satisfaction is our top priority, and we are proud in the positive reviews we have received from our clients. The trust they place in us is a testament to the exceptional service we provide. We prioritize open communication, attention to detail, and timely project completion to ensure that your experience with us is nothing short of exceptional.
Most Trusted Local and Professional Painters in North Shore
When it comes to home improvement projects, it's crucial to hire local painters who understand the unique needs of the North Shore. Our team is familiar with the architecture and style of homes in the area, ensuring that we deliver the best results possible. We understand the importance of your home or business and treat it with the utmost care and respect. Don't settle for poor painting services. Choose A One Korean Painting for all your painting needs in the North Shore area. Contact us today to schedule a consultation and experience the difference of working with the most trusted office and house painters in North Shore.
What Sets A One Korean Painting Apart in North Shore?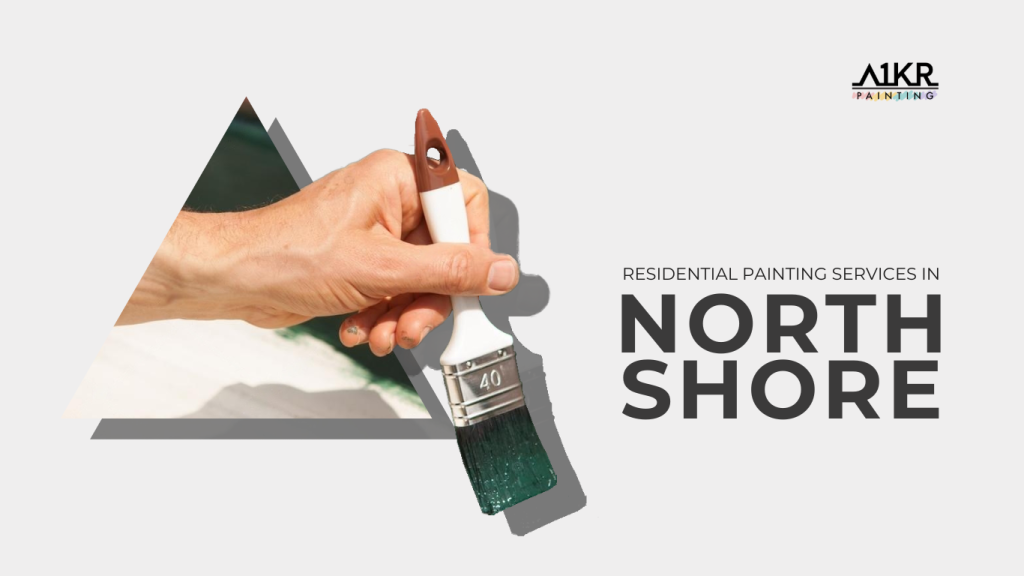 A One Korean Painting truly stands out from the competition. Our commitment to excellence and attention to detail is evident in every project we undertake. One aspect that sets us apart is our use of high-quality materials. We think that when we use the finest materials, it makes our outcomes better. Whether it's choosing the perfect paint color or selecting the right brushes and tools, we ensure that every detail is taken care of.
But what truly sets us apart is our commitment to clients satisfaction. We know that every project is different, and we make sure to pay attention to what our customers want and like. We offer personalized service to ensure that your vision is brought to life. We aim to do more than just what you expect – we want to do even better. Experience the difference that sets us apart in North Shore.
A One Korean Painting: Making Your Painting Project a Breeze
Are you in need of professional painting services? Our step-by-step process ensures that your painting project will be executed efficiently and with exceptional attention to detail. It all begins with an initial consultation. We take the time to understand your specific needs and preferences, whether it's for a residential or commercial project. Our experienced team will provide guidance on color selection, paint types, and any other questions you may have. After the discussion is finished, we go on to getting things ready. Our team will meticulously prepare the surfaces, ensuring that they are clean, smooth, and ready for painting. We take measures to protect your furniture, flooring, and other belongings, leaving no mess behind.
Next comes the painting stage. Our skilled painters in North Sydney will apply the chosen paint with precision and expertise. We focus on every little thing to make sure everything looks really nice and perfect. Our goal is to transform your space into something beautiful that you'll love for years to come.
Finally, we conduct a thorough final inspection. We want to make sure that every aspect of your project meets our high standards of excellence. We won't finish the task until you are completely happy with how it turned out.
Receive A No-Cost Estimate From the Painters In North Shore Sydney!
We at A One Korean Painting, are dedicated to providing top-notch painting services that will exceed your expectations. Why not start by requesting a free quote from our team? We make it easy for you to get an accurate estimate for your project. Simply fill out our online quote form and one of our friendly team members will get back to you promptly. If you need help right away, you can also pick up the phone and call us. We understand that every project is unique, so we pride ourselves on offering personalized quotes tailored to your specific needs.
At A One Korean Painting, we believe in transparency and providing competitive pricing for all our projects. We won't spring any unexpected costs on you – our pricing is straightforward and fair..Our team of experienced professionals will assess your space and provide you with a comprehensive quote that covers all aspects of the project. You can trust that our pricing is competitive and reflects the high-quality work that we deliver.
So why wait? Contact A One Korean Painting today and get a free quote for your painting needs in North Shore Sydney!
Frequently Asked Questions
1. How can I find professional painters in the North Shore area of Sydney, Australia?
If you are looking for professional painters in the North Shore area of Sydney, Australia, you can start by conducting an online search using keywords like "painters North Shore Sydney," "North Shore painters," or "painting North Shore." This will help you find local painters specializing in residential or commercial painting projects in that specific region.
2. What services do you typically offer?
Our team of professional painters typically offers a range of painting services, including interior and exterior paint jobs for residential and commercial properties. They may also provide additional services such as color consultation, surface preparation, repairs, and maintenance. It is best to discuss your specific requirements with the painting company to ensure they can meet your needs.
3. How long does it take to complete a typical painting project in North Shore?
Our duration of a painting project in North Shore can vary depending on several factors, including the size of the project, the complexity of the surfaces, and the availability of the painters. It is recommended to discuss the timeline with the painting company during the quoting process to ensure that both parties have realistic expectations regarding the project completion time.
4. What are the benefits of hiring professional painters for a painting job in North Shore?
Hiring professional painters for a painting job in North Shore offers several benefits. Firstly, our professional painters have experience and expertise in delivering high-quality paintwork, ensuring a high standard of finish. We are also knowledgeable about the different types of paints, materials, and techniques required for various surfaces and can provide guidance on color selection. Additionally, our professional painters are insured, giving you peace of mind in case of any unforeseen incidents during the project.
5. Can I request a free quote for a painting job in North Shore?
Yes, most of our professional painters in North Shore offer free quotes for painting jobs. Simply contact our painting company, provide us with details about the project, and request a quote. We will assess the scope of work and provide you with an estimate, allowing you to compare prices and make an informed decision.