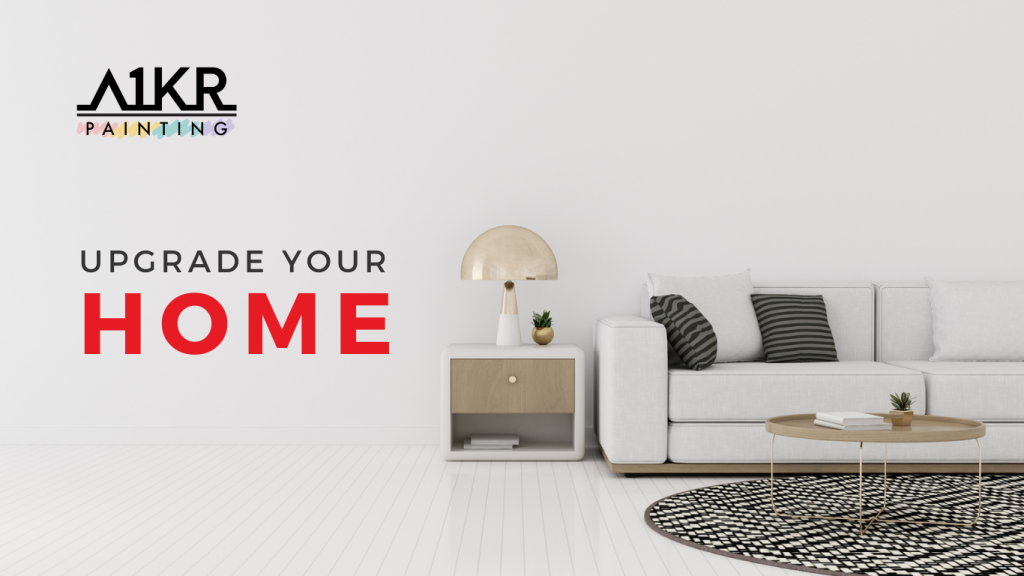 Are you prepared to give your house some character and charm? Paint is no longer just for walls! It has developed into a flexible tool that can be used to add character and vitality to furniture, decorative accents, and other colors for paints and DIY and decor projects. When it comes to applying paint in inventive ways, the options are unlimited, allowing you to turn common things into one-of-a-kind works that express your individual flair. Paints provide a wide range of possibilities, from revitalizing worn-out furniture to adding color to home decor items to letting your creativity run wild with DIY projects.
Ready to start your own DIY renovation project? You may design a room that genuinely expresses your individual taste with our extensive selection of colorful paint colors. There are countless options, ranging from warm neutrals to striking accent colors. Our premium decor painting provides enduring beauty by providing exceptional coverage and durability. Rediscover the pleasure of living in a place where you actually feel at home. Start making changes to your house right away!
Creative Painting Techniques for Furniture and Décor
Looking for creative painting techniques for a stunning decor and furniture makeover paint ideas? Innovative painting methods may significantly alter the individuality and character of your furniture and décor. You can turn common objects into magnificent works of art by experimenting with novel and inventive painting techniques. There are countless ways to let your creativity run wild, from faded finishes that offer a rustic appeal to ombre gradients that produce a stunning aesthetic impact. These methods provide a chance to inject your area with your individual style and make a statement, whether you're upgrading old furniture, modernizing home accents, or starting DIY projects. Your living area may be improved, and your artistic vision can come to life with a little thought and the appropriate instruments.
Utilize these practical and innovative painting methods to maximize the possibilities of your furniture and décor:
Distressed Surface: By selectively sanding and removing paint layers, you can give something a rustic and weathered appearance.
Oblique Gradient: To create a beautiful, light-to-dark visual effect, combine several tones of one hue.
Stenciling: Use stencils to add elaborate patterns and motifs to your amazing furniture paint makeovers and décor items.
Decoupage: For a special and creative touch, overlay paper or fabric onto surfaces to incorporate lovely pictures and textures.
Block-color design: To create a style that is contemporary and eye-catching, experiment with bright blocks of color.
Geometric Designs: For a modern and striking look, use geometric patterns using tape or stencils.
Faux Finishing: Use painting techniques to mimic the appearance of natural materials like marble, wood, or metal to produce a sophisticated and realistic finish.
These decor painting techniques will enable you to produce breathtaking and distinctive outcomes, whether you're doing a DIY furniture painting makeover or engaging in thrilling paint for DIY and decor projects. Get ready to unleash your creative potential and produce works that showcase your own sense of style.
Transform Your Space: Creative DIY Projects with Paints
Looking to give your living area a unique touch? Prepare to set out on a creative and transformative trip with imaginative DIY projects with paint. Paints for DIY and decor provide countless opportunities for expressing your style and making a statement, from furniture makeover and home décor pieces to creating one-of-a-kind home accessories. No matter your level of DIY experience or where you are in the process, these projects are meant to motivate and empower you to make one-of-a-kind items that express your unique individuality. Old items may be given new life; your room can be made to seem vibrant; and it can be uniquely yours with a splash of color and a few brushstrokes.
Murals and wall artwork: Use paint to make personalized paintings or murals on your walls to provide a distinctive focal point and customize your area.
Decorative Additions: Use imaginative painting techniques to transform commonplace items like vases, frames, and candlesticks into eye-catching décor pieces.
Personalized Storage and Shelving: Paint your shelves, bookshelves, or storage items to match your preferred design or to create a focal point.
Exterior Improvements: For a unified and revitalized outdoor living space, paint may be used to update outdoor furniture, patio items, fences, and even planters.
Personalized Textiles: Learn how to paint on fabric to make unique curtains, cushions, or linens for your home that offer a splash of color and design.
Innovative Wall Decor: To create eye-catching and distinctive wall treatments, experiment with techniques like color blocking, stenciling, or ombré effects.
Elevate Your Home: Creative Paints for Furniture and Décor Makeovers
It's simpler than you would imagine to turn your home into a refuge of design and personality. You can give your furniture and décor amazing DIY paint makeover ideas with the help of imaginative paints, giving each room in your house a fresh new look.
There are a number of alternatives to take into account when choosing imaginative paints for furniture and décor enhancement. Here are a few examples if you are planning a DIY for paint decor:
Acrylic Paint
Chalk paint, which is renowned for its matte appearance and simplicity of application, can turn worn-out furniture into works of shabby-chic art.
Metallic Colors
Metallic paints are ideal for creating an opulent impression and may be used to add a dash of glitz and refinement to accents on furniture and home decor.
Lacquer Paint
Milk paint, which produces a natural and organic finish that elegantly emphasizes the character of wooden furniture, can be used to create an antique or distressed impression.
Textured Paint
Textured paints, which are perfect for producing distinctive patterns and finishes on DIY bedroom furniture paint makeovers and décor items, provide depth and aesthetic appeal to surfaces.
Painted Stains
Use stains and paints to transform wooden furniture by emphasizing the natural grain while adding color and protection.
Low-Gloss Paint
High-gloss paints may be used to create a contemporary and sleek aesthetic that's ideal for accent furniture or statement items.
Aerosol Paint
Spray paints are practical and adaptable, great for creating even coverage, and can be used on many surfaces, including furniture and home decor.
Unleash Your Creativity: Paints for DIY Furniture and Décor Projects
Use the transformational power of paints to unleash your inner artist and start interesting DIY furniture paint makeover ideas and décor projects. Paints provide countless chances for individual expression and personalization, whether you're updating worn-out furniture, personalizing home accents, or building one-of-a-kind décor pieces from the start.
Paints give you the freedom to let your imagination run wild and realize your idea, whether you choose bright, bold colors or muted tones and textured textures. Prepare to enjoy the fun of paints for DIY and decor projects with paint as you update furniture, improve décor, and make your home a reflection of your own style and personality.
Searching for a furniture paint makeover near me? Discover the stunning transformations with our before and after paint furniture makeovers. Prepare your paintbrushes and unleash your imagination! Begin your paint makeovers DIY furniture revamp and décor projects right away to make your home a unique refuge that genuinely represents your taste and individuality. Use paint to turn your house into a blank canvas for your creativity.